Klipsch-Card Athletic Facilities delivers proven leadership to communities looking for unparalleled developments. A modern athletic facility is a true hub of community spirit and family activity. These sites do a great job of boosting the local economy, and they can really put small towns and cities on the map.
Of course, getting to opening day can be a major challenge when you don't have experience on your side. That's why the Klipsch-Card website content needed to make it clear that they have a turn-key model. Every step of the way, their clients get the support and coaching they need to feel confident about their facility's progress—from site selection, to construction management, sponsorships and vendor partners, all the way to league creation for youth sports.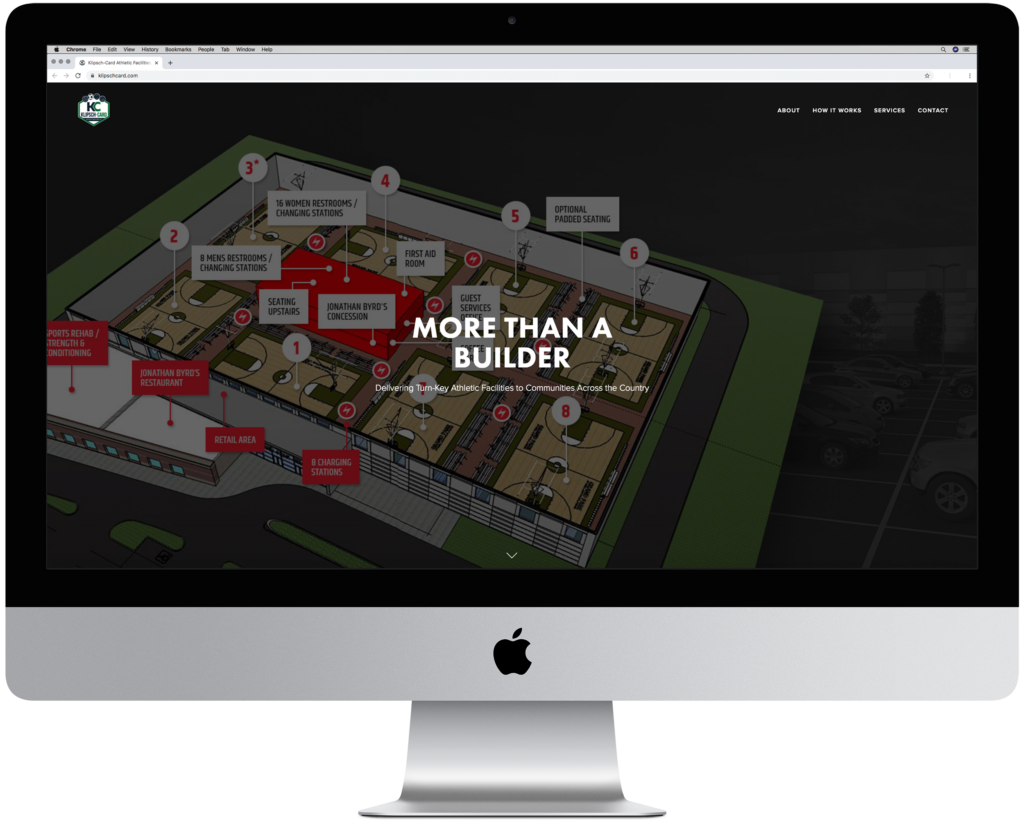 Please Note: These samples are from our final draft together. The current website may include edits/additions of their own.